TODAY was a very weird day a lot of stuffs happenned to me!! and not only good things ...anyway let me explain......
first of all i bought a new phone [wish is not bad i know!] a
'kinda blackberry wannabee type of phone'
!! hahaha ain't got that type of money now to spend on a
'real blackberry'
! but the problem is that it's not working properly[now that's bad!]gotta go to the tsore and harrass the salesman!! so okay it might sort itself
[i don't know if i'm showing off my phone or my manucure?!!]
then i was feeling like eating
'foie gras'
[if you don't know what it is, it's better to stay this way otherwise it might disgust you, although i love it and ain't the only one, it's a french thing!]but this thing is
very ,very and when i say very i mean very fatening!!!!and i cleaned the all box with a french bagette of course!!!!omg i wanna vomit now!! urghhhhhhhh
[ dont you ever do that!!!]by the way did i mention that i'm trying to lose weight or at least not gain any !!!put on a bit of weight in nyc and i can't lose anything since i got back ! and now i'm about to gain more???? lord i need your help please!!
then i went on
youtube
to find out how to do
the lady gaga 'hairbow'[merci ISA!!!! ]
and ended up looking at tutorials for make ups!!! i own a lot of eyeshadows and absolutely don't know how to use any of them !!! so i look through several videos then decided to 'try to do' it myself! and this what it looks like ! tried 4 differents ones what do you think? i'm kind of proud of myself i always thought i would never be able to execut any of this but here i am !!
so cool thx
youtube!!!!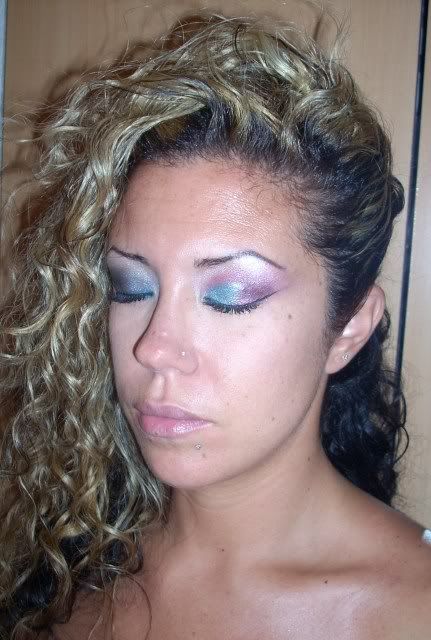 sorry for such a greasy face !!! i didn't put fondation or anything.......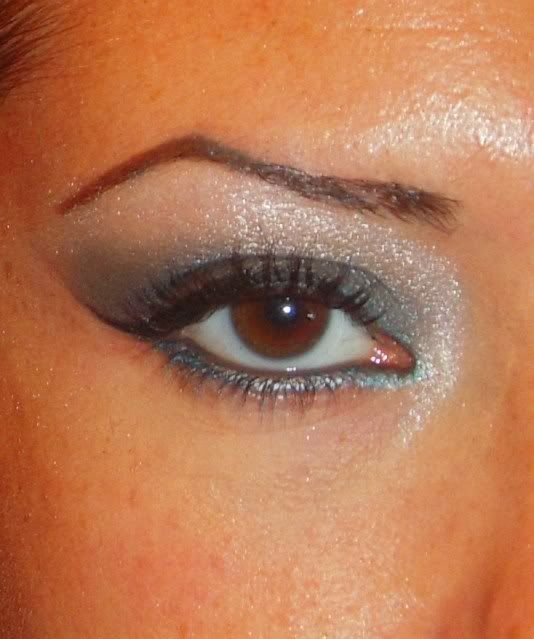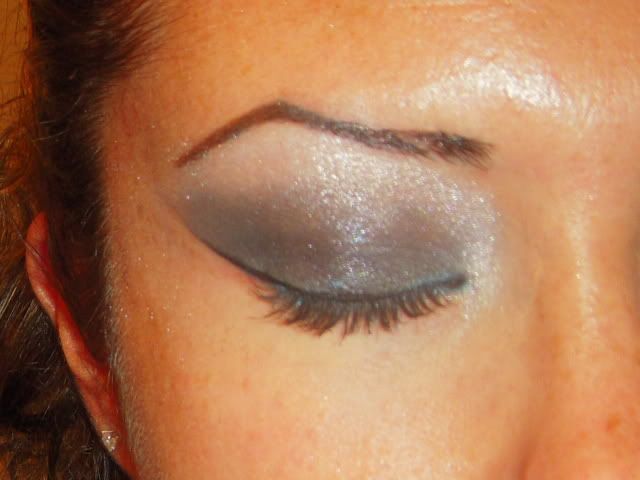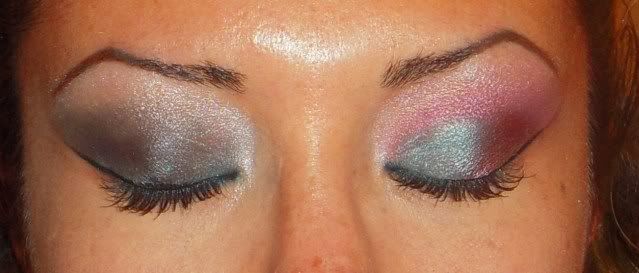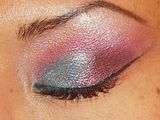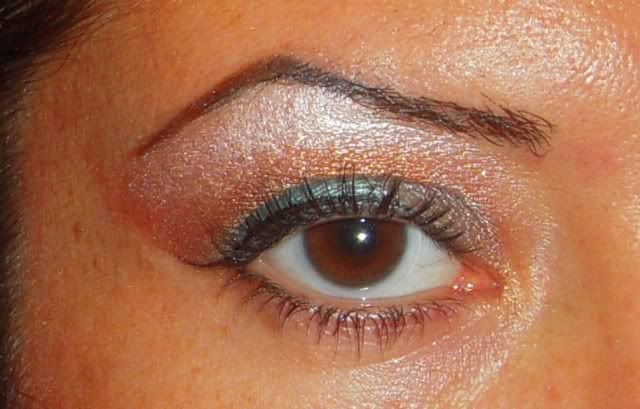 2 months ago i had decided to take off my lip piercing right after carnaval was done ! wich was today so i took it off!!! i'm so sad!! you will tell me :'why did you take it off then ?' well the truth is that the piercing was touching my gum too much and my gum was starting to dissapearing [for real] and gum don't grow back !!! i have risks of losing my teeth if i keep having it on!! and trust me i don't want any of that !!! and actually just before i had my lips pierced i went online to find out informations and pictures about this type of piercing and in one of the reviews somebody actually mentioned it!! 'people were loosing their teeth after a while cause their gum was disapearing!!' but i didn't believed it at the time, plus i'm the type who you saying to :' don't do !'and that's exactly waht i'm going to do !!! [sound crazy huh? nop just like to find out stuff on my own!] well anyway had a very bad surprise when i compared my gum of the non piercied side i realized that the gum was on a higher levelthan the side with the piercing, then it hit me !! i had to take it off as much as i love it!!! plus now i have a pretty hole on my face[wich i'm defenetely not happy about!!]but i didn't think about the consequenses of course ! just had to do it ! what a dummy so if you read this please think about all the bad stuffs before looking pretty [trust me on that!]but i know there's a lot of peeps who did it over the last few years so i hope that the hole will close back without leaving a mark!! but as long as i don't lose my teetH....... 'i'm good'
THEN LAST BUT NOT LEAST
through checking my blog i realized that some of my pictures of my past posts were deleted !so as of right now i'm uploading everything single pic back over !! i'm working so hard on this blog [yes i really do!!!] i actually spend so much time on it that my boyfriend hate it and don't wanna hear a single thing about it!! but anyway it's me and it's my creation and i love it!! plus i know that some of you like it as well so that's what keeps me motivated!! thx guys!!!well it's a long road and a very long day.........i hate those days it's like something good happend then something bad happend....... F.... it i'm going to sleep now ! gotta relaxe that's a lil' bit !it's way too much for me in 1 day!!!kisss
My Stats