SO YEAH PEOPLE IS BEEN A YEAR SINCE I'VE CREATED MY BABY(MY BLOG)AND I'M VERY HAPPY ABOUT THE WAY THINGS ARE TURNING OUT
MORE READERS AND NICE COMMENTS FROM PEOPLE WHO APPRICIATING MY STYLE!!!!JUST LOVING IT!!!!THANK YOU EVERYBODY FOR THEIR SUPPORTS
ANYWAY TODAY IT'S MY BLOG BDAY AND TOMOROW IT WILL BE MY TIME TO CELEBRATE MY BDAY!!!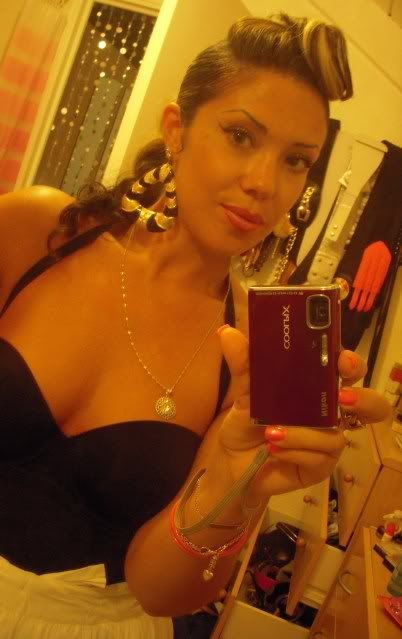 YEAH i GOT A WHOLE LOT GOING ON IN MY BATHROOM!!!!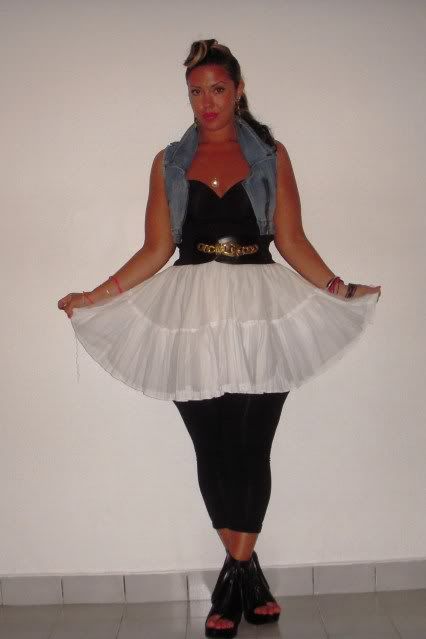 asos skirt
asos belt
forever 21 boots
wet seal denim vest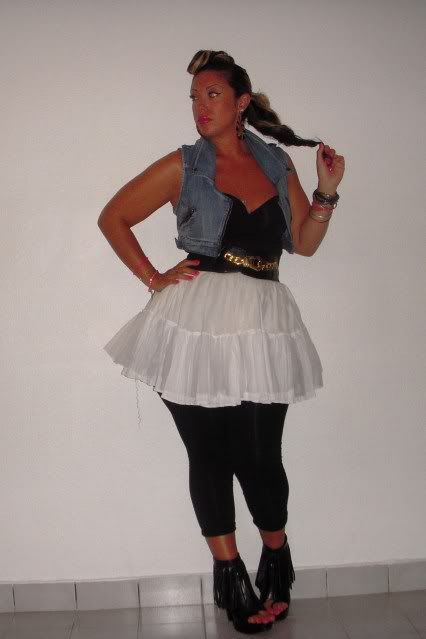 i finally was able to wear this boots ,i never could find anything to go with it!! i used to see girl on their blog wearing them very nicely, but on me it was looking like ..... ish!! yesterday i found the right combination! but i have to admit there so not comfi they killed me between my toes!!! maybe i have to get used to them!! or maybe i'll sell them!!
OH MY CAMERA IS DIYING ON ME !!! I JUST HOPE IT WILL LAST UNTIL SUNDAY SO I COULD POST MY PIX!!!PRAY FOR ME!!!
My Stats